We are a full service Digital Marketing agency that helps our clients create better websites and dominate their online presence. We use online marketing to help our clients get more leads, make sales, and build their brands.
We do our business, so that will

free you up to build your business.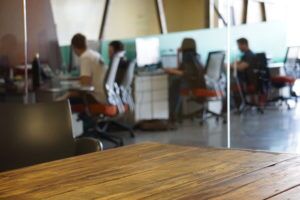 We love our work because we know it helps businesses succeed. We spend time with our customers and that makes a positive impact on their work.
This is what we believe in – why we sometimes work long hours to meet client deadlines, why we push ourselves to learn new tactics, strategies, and best practices, and why we never settle for just 'OK' in anything we produce.
We would love to learn about what you do so that we can share our passion, experience, and expertise to help you grow your business.
Meet Our Internet Marketing Team
We are all based out of Indiana and each of us brings our own levels of education, experience, and skills to Social Buzz Me to create one of the industry's leading Internet marketing teams.
Meet some of our core team members below or reach out if you're interested in working with us.
Meet Some of the Partners That We Have Aligned Ourselves With…
We believe that our partners are just as important as our customers and our own team members. For that reason, we like to show off and promote who we work with as they deserve some necessary attention for the pivotal roles they play in our success and growth.
What You Can Expect From Us
There are many marketing agencies to choose from. We stand out from the competition by keeping our business traits that have helped us get where we are today. We also improve these traits to keep up with the competition.
When you work with Social Buzz Me you can expect to…
We are completely transparent
We work hard to provide high quality customer service that responds quickly to your needs
We pride ourselves in uncovering useful resources that get you answers and results
We only focus on what will help you reach your business goals

We can help your business grow using the Internet in ways you never knew or understood. Proven, time efficient strategies.
We have used every service we provide to grow our own agency so we know it works.
Learn how our experience can help your business grow as well.
Are you ready to work with us?
You're in business; we know that you need a partner who can help make your marketing dreams come true. We want to earn the opportunity and show how one call or email from us could bring significant progress towards reaching all of those goals!